Rotoscoping Tips and Tricks
Rotoscope quickly while maintaining accuracy by making After Effects do the hard work for you!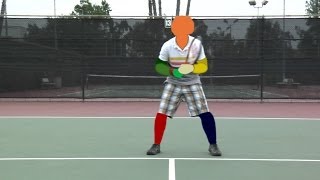 Duration
1 Hour 6 Minutes
In this tutorial, I will show you a series of tips and tricks to help you speed up your rotoscoping work while maintaining accuracy and keeping things clean and easy to manage. Rather than taking you from start to finish on this project, we will go into great detail on what to look for and how to deal with different situations you may come across when working on your own projects.
This tutorial focuses mainly on doing rotoscoping by hand. We'll go through motion tracking to help automate the process as much as possible, as well as how to best split up the work and set keyframes in order to do the least work possible. We will also go over using Mocha AE for creating accurate masks quickly and easily, and we'll take a brief look at the RotoBrush.