Version: 3.2.0 -
Auto Crop
Instantly crop compositions to fit their contents
Compatibility:

After Effects CS6 and newer

Tool Type:

Plugin
Auto Crop
Crop Duration
Preferences
Work less, get more done.
Auto Crop can crop without causing any visual changes1 throughout the project,
even if the cropped composition is used in many places.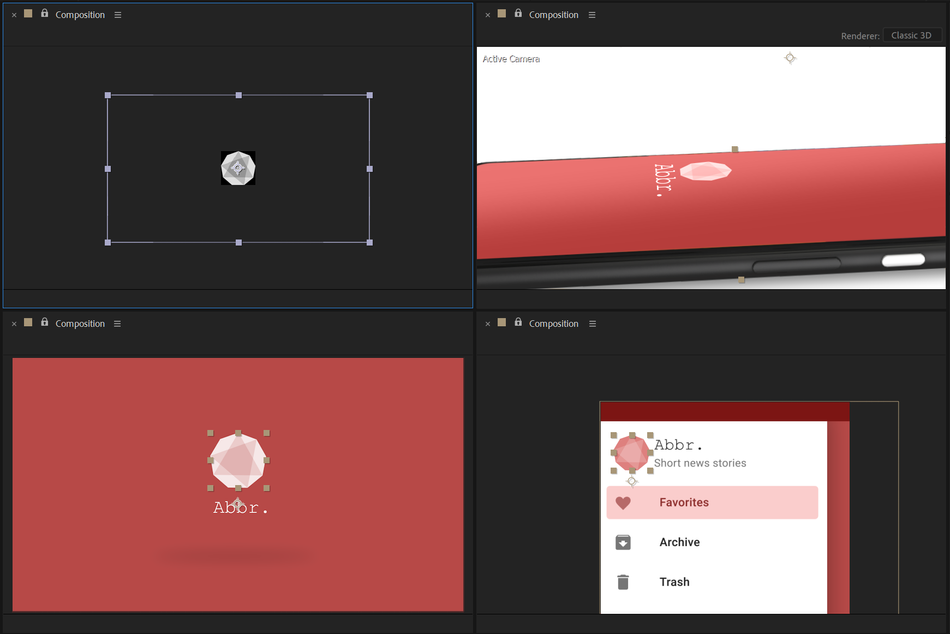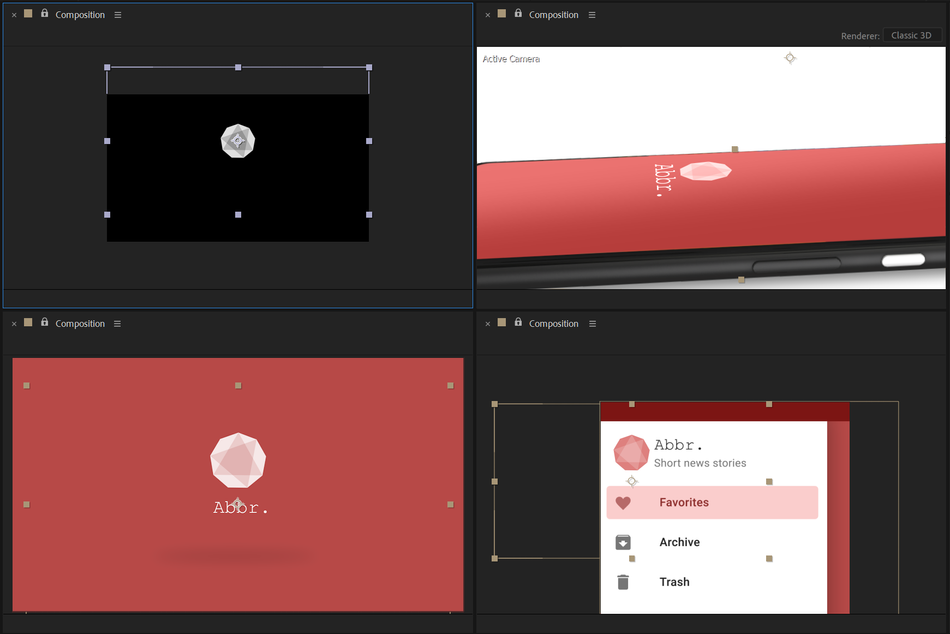 Have animation within your composition?
Auto Crop can examine the entire duration to find the smallest possible size without cutting off any details.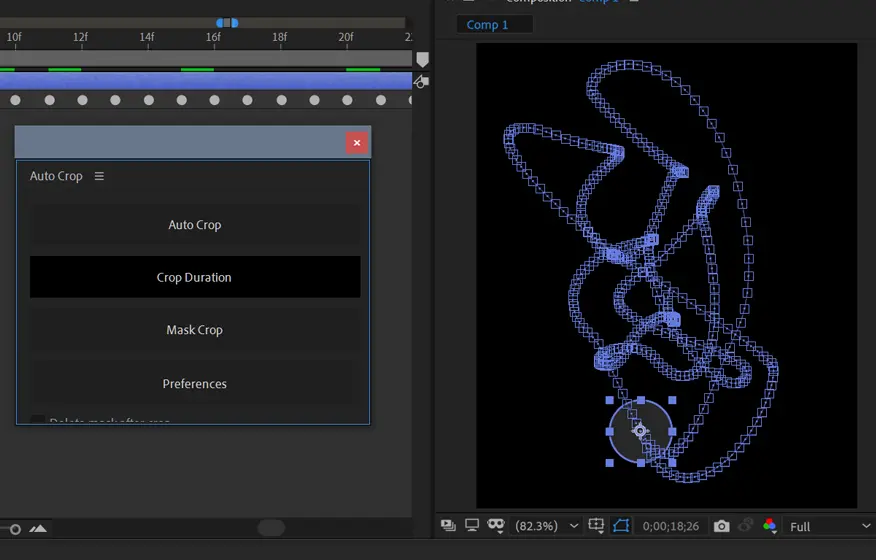 Auto Crop is designed to be as minimal as possible while still remaining flexible.
Use it from the menu to keep Auto Crop available, but out of the way.
Or customize a dock-able panel so the perfect crop is always just one click away.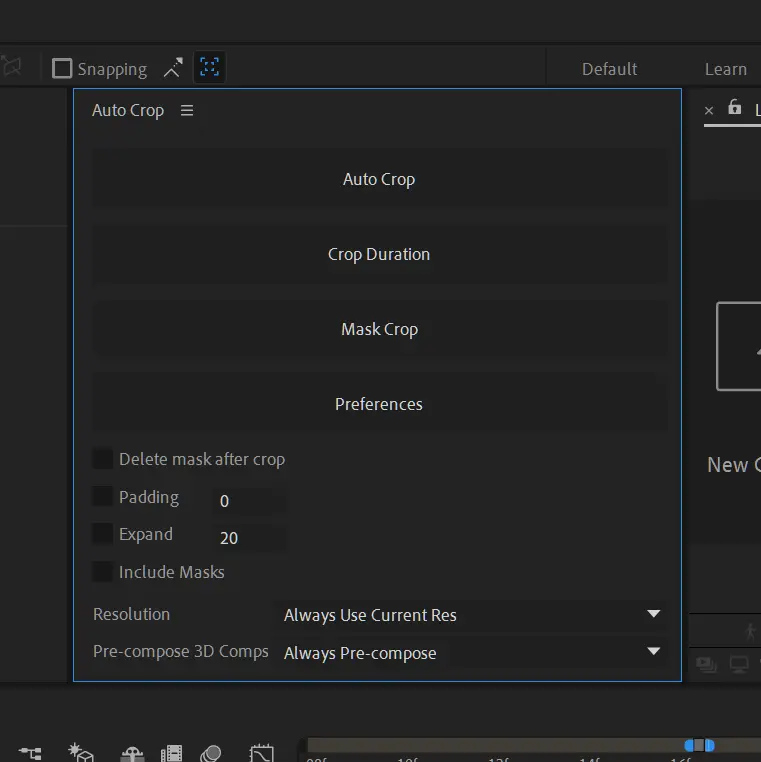 Designed for flexibility.
Do more than just simple cropping.
Auto Crop can also crop based on masks and even automatically expand a composition before cropping to include any layers that are cut off.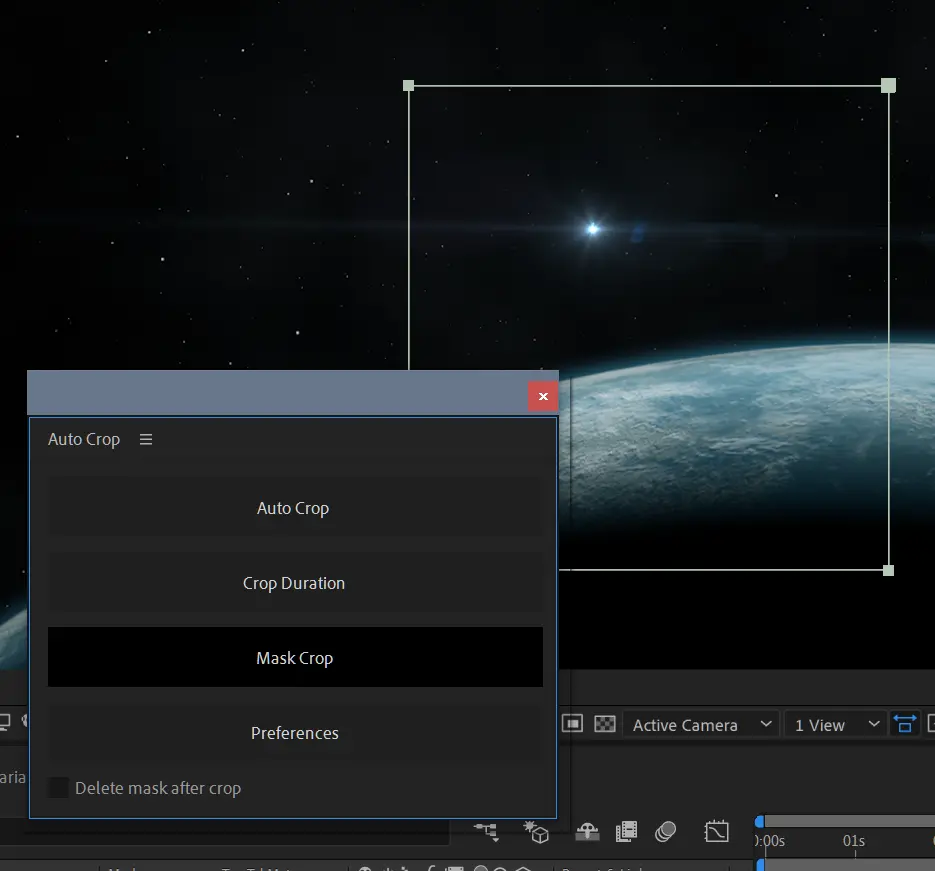 For all the details on Auto Crop, including how to install and how it works, check out the manual