Version: 3.0.2 -
Pseudo Effect Maker
The simplest way to create custom effect controls
Compatibility:

After Effects CC 2015 and newer

Tool Type:

Extension
Simple. Clean. Organized.
Standard expression controls can get messy quickly.
Pseudo effects allow you to create a singular controls with custom names, default values, and grouping.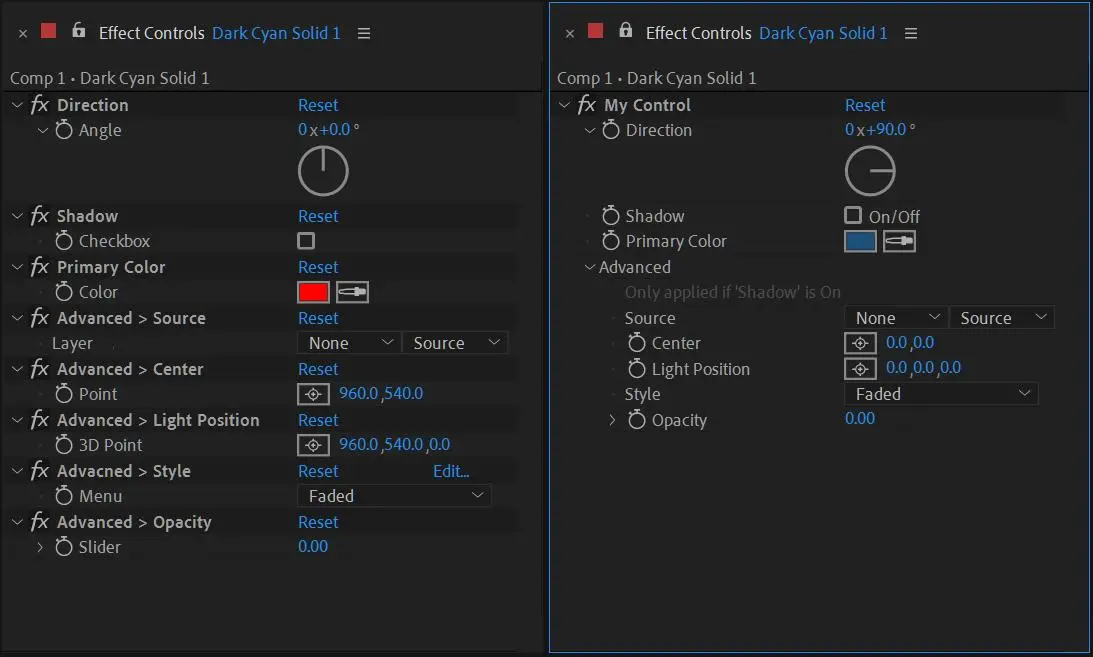 Update a control while maintaining all of your expressions and keyframes with a single click.
Replace automatically with a single click.
Use custom-mapping for complex cases and fine-grained control.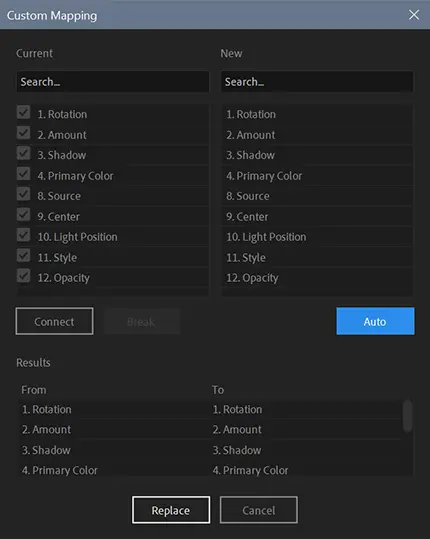 Frequently asked questions:
What are the limitations of pseudo effects?
Pseudo effects end up looking a lot like built-in effects, but it is important to remember that they are just complex controllers. Although you can connect them to other effects and properties through expressions and set custom limits and defaults, they will not replace anything. Without the actual effects present, your control will not do anything, and at the moment there is no way to hide effects in the effects panel.
What is a pseudo effect?
A pseudo effect is also known as a 'custom expression control.' After Effects has several expression controls built in; however, they are all individually separated. This means that if you need to use multiple controls for your project, you'd have to add each control separately, which can get messy and unorganized.
A pseudo effect allows you to create a custom group of controls, name and organize it however you want, and make your expression controls more manageable and more like built-in effects.
For all the details on Pseudo Effect Maker, including how to install and how it works, check out the manual